The Smart Alarm has similar functionality to the Smart Guard, but is smaller and includes
a programmable low voltage alarm. Being lightweight, the Smart Alarm can also be used
as an on-board battery monitor and when combined with the remote twin 90dB sounder
with LED, it can give you live audible battery warnings in flight.
Features:
• Small and lightweight with multiple easy to use functions.
• Can be used as a digital battery checker or on-board battery monitor with alarm.
• Backlit 128 x 64 pixel LCD screen.
• Includes optional on-board remote sounder with twin 90dB buzzers and LED.
• Programmable Low Voltage Alarm.
• Programmable Lithium Cell voltage difference alarm.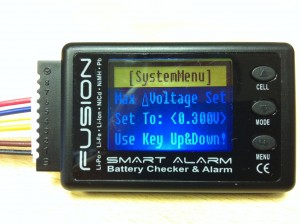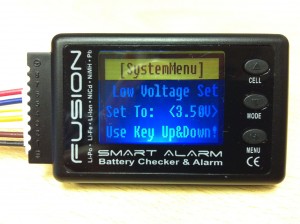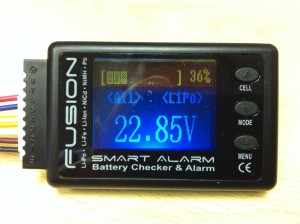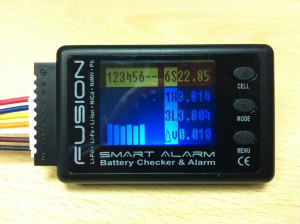 For a full explanation of the functionality and specifications, you can view the instructions on the website at www.LogicRC.com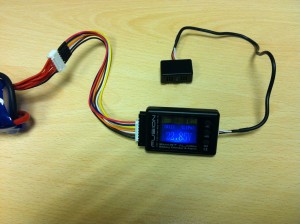 Available at all Logic Retailers £14.99