The guys over at Sussex Model Centre have been in touch to tell us all about their new Glue range called Two Plus
Despite of the 2.4 GHz, telemetry, outrunners, LiPo's, etc., developments, the old problems remain. The parts must hold together. Whether KIT or ARF, building or repairing it comes down to the correct Glue.
This new product line "TWO-PLUS" by Kavan sets a high mark for hobbyists and model builders.
All applications of super glue in different viscosities up to the epoxy with different cure times meet the high industrial standards, German ISO certification, comply with current safety regulations, are ReaCh compliant and is "Made in Germany".
Unlike some other adhesives, the TWO-PLUS CA glues guarantees a content of 80 to 90% cyanoacrylate.
5 minutes- epoxy; set time approx. 5 min; mixing ratio 1:1. Resistant against fuel, easy to sand and not ageing. Entirely hardened after a few hours and extremely hard.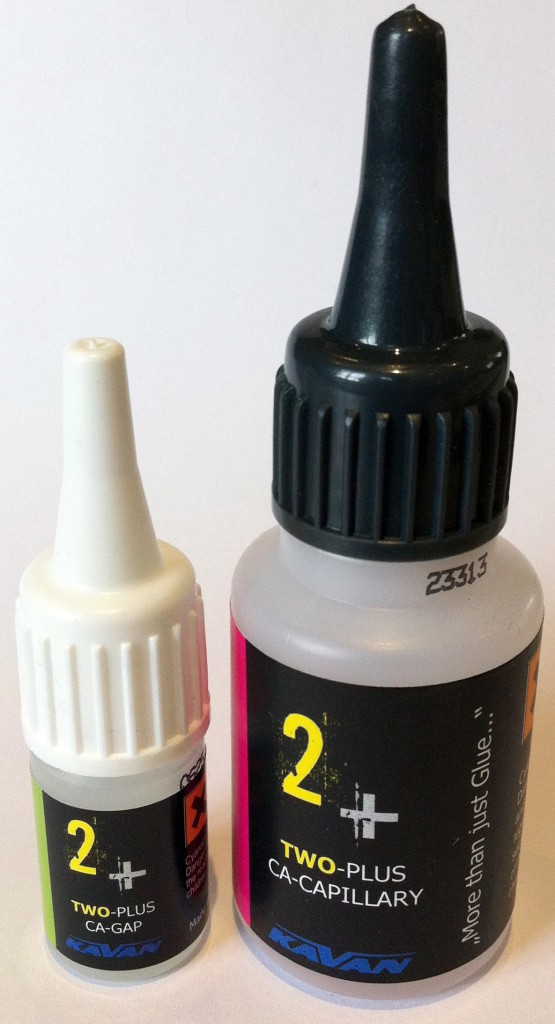 Source: Sussex Model Centre